releases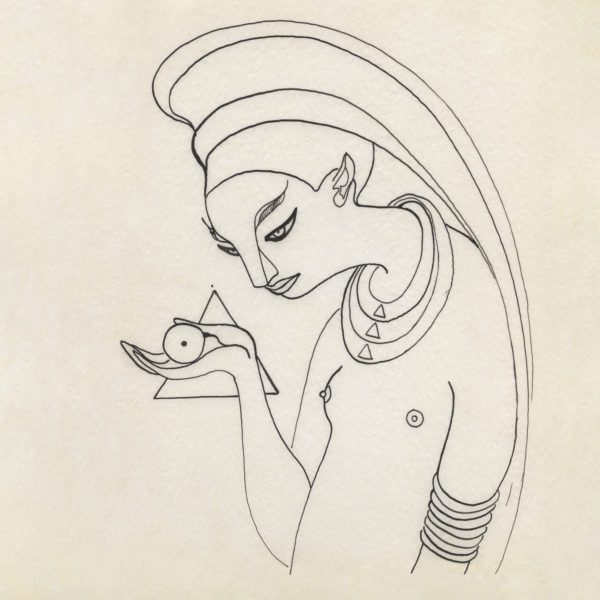 Track list
1. Alchemy of Suffering (Susanna / Baudelaire)
2. Ciel Brouillé (Delphine Dora / Baudelaire)
3. Rose-Pale Dawn (Stina Stjern)
4. L'aube Spirituelle (Delphine Dora /Baudelaire)
5. Elevation (Susanna / Baudelaire)
6. Alchimie De La Douleur (Delphine Dora / Baudelaire)
7. Le Possédé (Delphine Dora / Baudelaire)
8. Light Up Your Eyes (Stina Stjern)
9. Invitation to the Voyage (Susanna / Baudelaire)
10. Le Vin Des Amants (Delphine Dora / Baudelaire)
11. In Shared Ecstasy (Stina Stjern)
12. Destruction (Susanna / Baudelaire)
Elevation- Susanna (CD/LP/MC/DIGITAL)
SusannaSonata SONATA666/CD666/LP666/MC666 2022
 OUT NOW!
"Otherworldly Nordic interpretations of French Symbolist poet Baudelaire." 4/5 MOJO
"Kunst – stor kunst" 6/6 Nettavisen 
"Årets plate kom tidlig i år" 6/6 Bergensmagasinet 
70 LTD CLEAR VINYL WITH UNIQUE SILKPRINT       
RELEASED 25th of MARCH
Susanna announces new album Elevation, a follow-up to 2020's Baudelaire & Piano.
In Elevation, Susanna's engagement with Baudelaire's work blossoms into a collaborative enterprise, combining tape, spoken word and song. The result is a unique musical conversation spanning centuries and disciplines; a "time travelling" project, as Susanna puts it, that moves between creative dimensions. 
Susanna brings collaborators back into the process, nurturing connections made over a series of Baudelaire & Piano live shows presented in 2020 and 2021. Composer-improviser Delphine Dora offers teasing renditions of the original French texts, layering spoken recitation and otherworldly singing in a set of atmospheric vignettes. And tape recorder soundscapes from Stina Stjern—familiar from Susanna's Hieronymous Bosch project Garden of Earthly Delights (2019)—frame the album with hiss, hum and soft fingers of melody, like mist settling on a landscape.
These contributions deepen the album's mystery and its evocative power. The result is an engrossing interleaving of sounds and registers; and, as Susanna describes it, "an intuitive and collective ceremony of the ethereal and mystical in life."
CD: Digipack with booklet
LP: ltd clear vinyl 180 gr with innersleeve
MC: high quality tape and cover
——————–
Susanna: vocals, piano and mellotron
Stina Stjern: cassette tapes and recorder
Delphine Dora: piano, organ, vocals and field recordings
Music composed by Susanna, Stina Stjern and Delphine Dora
Poetry by Charles Baudelaire
Translations by Anthony Mortimer
Produced by Deathprod and Susanna
Mixed and mastered by Helge Sten at AUDIO VIRUS LAB, Oslo
Art by Marjorie Cameron
Cover design by Johanna Blom