releases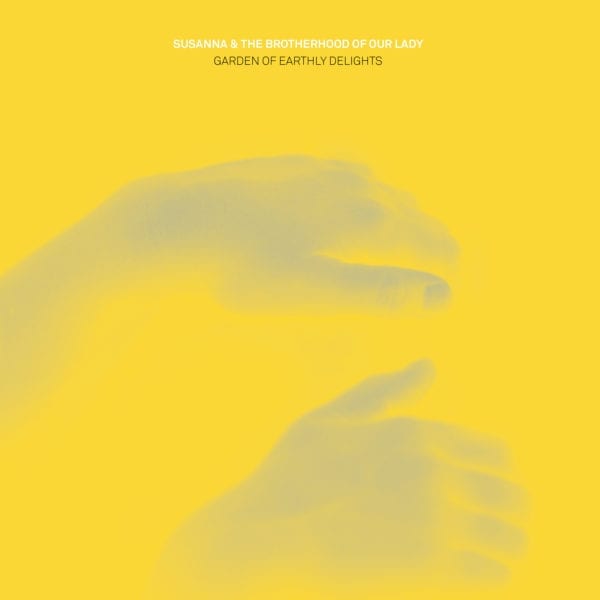 Track list
1. Garden of Earthly Delights (Susanna)
2. Wayfarer (Susanna)
3. Ecstasy X (Susanna)
4. Death and the Miser (Susanna)
5. Ship of Fools (Susanna)
6. Ecstasy (Susanna)
7. Exterior (Susanna)
8. Wilderness (Susanna)
9. Wayfarer II (Susanna)
10. Gluttony and Lust (Susanna)
11. Beautiful Life (Susanna)
12. By Earth and Starry Heaven (Susanna)
13. City of Hope (Susanna)
14. River to Hell (Susanna)
15. Gathering of Birds (Susanna)
Garden of Earthly Delights – Susanna & the Brotherhood of Our Lady (CD/VINYL)
SusannaSonata SONATA050/CD050/LP050 2019
OUT NOW TO GREAT REVIEWS!
"Intriguing" 8/10UNCUT 
"Heavy stuff, easy listening." 4/5 Record Collector
"Brilliant and compelling"Prog Magazine
"Nordic singer's ambitious, art-inspired song cycle." 4/5 Q
——————-
LIMITED EDITION VINYL: 180 gr yellow vinyl
VINYL: 180 gr black 
CD: Digipack with booklet
——————–
Susanna & the Brotherhood of Our Lady 'Garden of Earthly Delights' 
Originally a commissioned work for the Vossajazz Festival 2017, Garden of Earthly Delights ranges from soul searching balladry to sonorous electronic expanses. Some listeners might catch echoes of the melodic range of Joni Mitchell, the confessional darkness of Nina Simone and the traumatised intensity of Diamanda Galas, filtered through a medieval folk and modern experimental sensibility. But there's no mistaking the powerful, questing clarity of Susanna's distinctive voice, and the core of symbolic imagery she draws on from ancient mythology via medieval mysticism to present-day consumer society. 
Accompanying her own wanderings on vocals, piano and electronics, Susanna assembled The Brotherhood of Our Lady, a new group (named after the religious organisation that sponsored Bosch) drawn from Norway's current dynamic, young and open minded music scene, with members of bands like Skadedyr, Stina Stjern, Listen to Girl and Propan. The album was recorded in the extraordinary Ocean Sound Studio on the Northwest coast of Norway, a fully equipped wooden hut that sits on a rocky outcrop at the edge of the sea. All programming and production was done by Susanna and regular partner Helge Sten (Supersilent, Deathprod), with mixing by Andrew Scheps (Red Hot Chili Peppers, Metallica, Lana Del Rey, First Aid Kit, etc). The team and the wild location extract some of Susanna's spookiest and richest sonic performances to date, with a vivid range of colours to match Bosch's extravagant imagery. 
Like Bosch's paintings, Garden of Earthly Delights is relevant to today's world, marking the pathway between salvation and damnation. Susanna's visions offer a signpost in the righteous direction. Garden of Earthly Delights is 42 minutes of paradise. (Rob Young)
Personnel
Susanna: voice, piano, CP80, Rhodes, electronics
Stina Moltu: guitar, tape recorder and voice
Ida Løvli Hidle: accordion
Ina Sagstuen: voice, synth and electronics
Natali Abrahamsen Garner: voice and electronics
Recorded by Henning Svoren at Ocean Sound Studio Giske, Norway
Mixed by Andrew Scheps
Produced by Deathprod and Susanna
Mastered by Helge Sten at Audio Virus Lab
Cover art made by Lasse Marhaug
All songs written by Susanna, Charles Baudelaire and Greek Mythology is quoted.