releases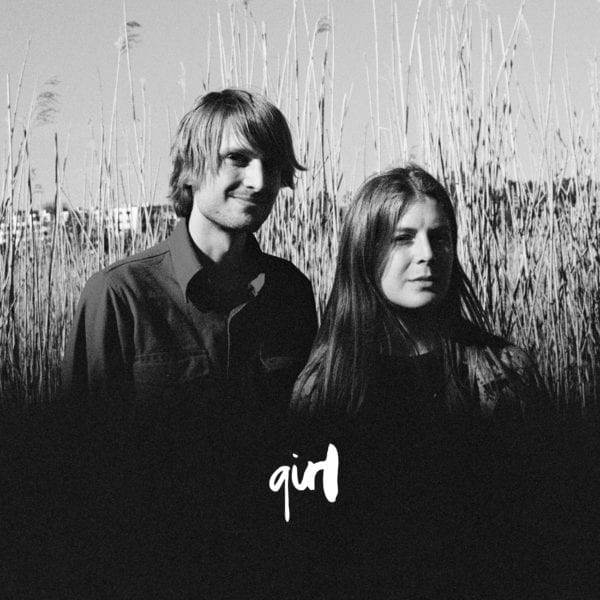 Track list
Side A
1. Elderflower (Christian Winther)
2. Sea And Dirt (Christian Winther)
3. Earthly Habit (Christian Winther)
4. Stop Making Sense (Christian Winther)
5. Photograph (Christian Winther)
Side B
1. Purple (Christian Winther)
2. Wedding (Christian Winther)
3. News (Christian Winther)
4. She (Christian Winther)
Sea and Dirt – GIRL (VINYL)
SusannaSonata SONATALP034 2016
Gorgeous debut album from the Norwegian duo GIRL in exclusive vinyl edition
Pre-order starts September at www.susannasonata.com. First 100 comes numbered and signed by GIRL. 
Residents in Oslo can choose to pick up the vinyl at the SusannaSonata-location when it's finished, instead of shipping. 
GIRL 'Sea And Dirt' 180 gr black vinyl
"One acoustic guitar and two voices. It has been done before. Still there is something unique with the Norwegian duo GIRL."
Audun Vinger // Dagens Næringsliv
"Music that resonates with something on the inside. Sometimes that's just how it is. This is how I feel with GIRL and their wonderful debutalbum 'Sea And Dirt' ", says the Norwegian artist Susanna, who also manages the label SusannaSonata. Pop songs loaded with threads from music played in the decades before us and performed as the most natural thing ever, like the songs have always existed.
"The material contains both British folk and improv, American blues and americana and a somewhat aparte variation of the usual singer/songwriter-style, recognised by voices that wrap together in the most captivating way. Reminding a bit of the acoustic bossa nova-influenced projects all post-rockers from Chicago was doing for a while."
Audun Vinger Dagens Næringsliv
It's easy to quote a description that precise of GIRL's music. Driving guitar, the voices of Christian Winther and Ina Sagstuen which melts together or drifts of on their own is the main core of the sound. "Catching and unique, it is an art to write such songs, and I have still not grown tired of listening to 'Sea And Dirt'. Every new play leads to an experience of both something familiar and yet undiscovered." Susanna says
For the vinyl the duo has recorded a brand new song 'Purple' which will be exclusive for the edition
The cover photo is taken by Jenny Berger Myhre, and the layout is by Rutger Zuydervelt. 180 gram black vinyl, black labels and inner sleeve with the lyrics on a separate inlay
To be released 18th of November on SusannaSonata. Release concert at Ingensteds in Oslo, Norway, the same evening
***
GIRL is Christian Winther and Ina Sagstuen, known from other up and coming musical projects on the flourishing Norwegian music scene, such as Monkey Plot, Karokh, Fay Wildhagen, Propan and Ich Bin N!ntendo. Debutalbum 'Sea And Dirt' was released digitally in June 2016 at Vilje Recordings. Music is written by Christian Winther, recorded and produced by Christian Winther and Ina Sagstuen, mixed by Kyrre Laastad (Jenny Hval / Snøskred), and mastered by Karl Klaseie (Greener Productions / Redroom Mastering), the song 'Purple' is mastered by Helge Sten (Audio Virus Lab).
Musicians like Anja Lauvdal (Broen / Moskus), Hans Hulbækmo (Broen / Moskus) and Jan Martin Gismervik (Monkey Plot / Karokh) participates on a few songs.