releases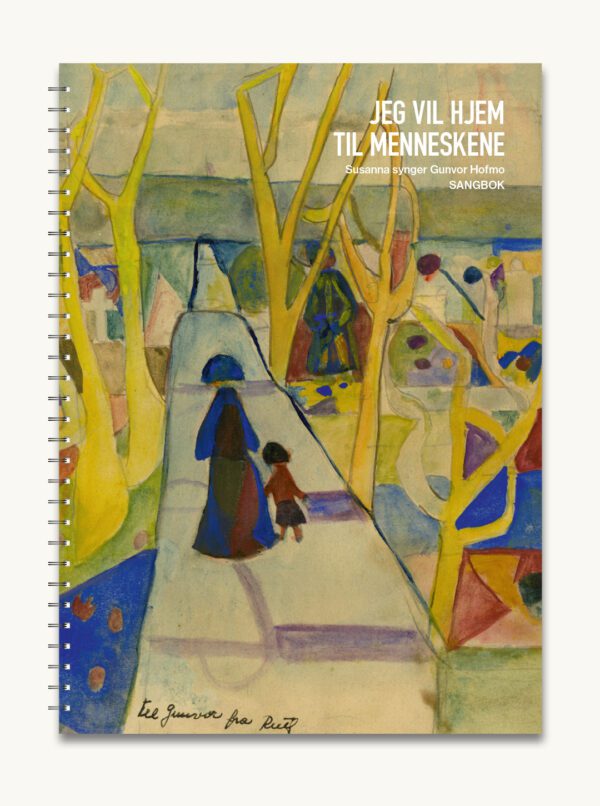 Track list
1. Ensomhet II
2. Døden er ikke til!
3. Er jeg?
4. Til stillheten
5. Kjenner du ditt hjerte
6. Nattens veier
7. I en mørk natt
8. Det skjer
9. Rop ikke etter ilden
10. Hva fanger natten
11. Jeg vil hjem
12. Vinterkveld
13. Skogene vil komme
14. Det er ingen hverdag mer
15. Forventning
Jeg vil hjem til menneskene Sangbok
SONATA COSMOS 2023
Susanna has made a new songbook! After making the Baudelaire & Piano Songbook, she got the taste for putting her songs in a book with scores, lyrics and illustrations. This time it is the music she has set to poems by the Norwegian poet Gunvor Hofmo (1921-1995). Comes with beautiful illustrations by Ruth Maier (1920-1942).
Music transcribed by Jarle Storløkken.
Lay out by Rune Mortensen.
Published by SONATA COSMOS in November 2023.
The press said about 'Jeg vil hjem til menneskene' album:
"Svært vakker symbiose mellom tekst, melodi og instrumenter." Morgenbladet
"- en voldsom, nydelig og vond plate som også bør gi Hofmos diktning fortjent renessanse." 5/6 Dagsavisen
 "- Susanna fra The Magical Orchestra har løftet frem Gunvor Hofmos mørke, lengselsfulle poesi til et større publikum. Ikke bare det, Susanna Wallumrød har gjort flere av diktene til nydelige sanger." 5/6 Bergensavisen