releases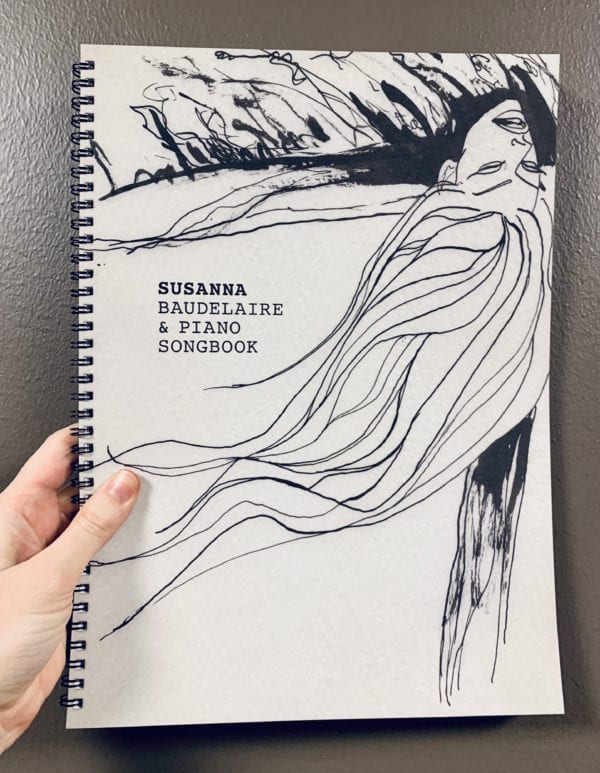 Track list
1. The Dancing Snake
2. Longing for Nothingness
3. The Enemy
4. Burial
5. Meditation
6. Obsession
7. The Vampire
8. The Harmony of Evening
9. A Pagan's Prayer
10. The Ghost
Susanna Baudelaire & Piano Songbook
SONATA COSMOS 2020
Susanna has made her first songbook – a transcribed version of her Baudelaire & Piano album, with scores, chords and the beautiful poetry by Charles Baudelaire. The book contains the American artist Cameron's gorgeous drawings.
Music transcribed by Jarle Storløkken.
Lay out by Rune Mortensen.
Published by SONATA COSMOS in December 2020.
The press said about 'Baudelaire & Piano' album:
"…it lingers on like a vivid dream." MOJO 4/5 
"Recasting the poet in solo dusk." 8.6 /10 Backseat Mafia
"French poet's essence crystallised in song" 4/5 The Irish Times