releases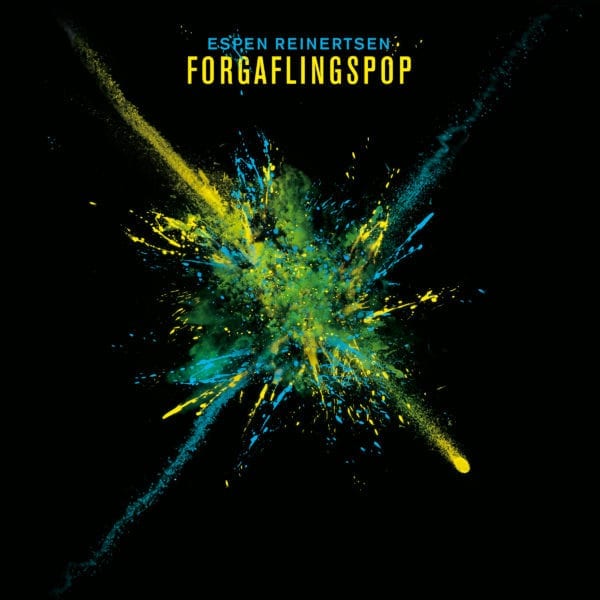 Track list
Side A
1. Bjørnens Sang
2. Krusningspunkt
3. Biofobi
4. Forgaflingspop
Side B
1. Fnugg
2. Tilpasninger hos prestekrage
3. Grov høst
Forgaflingspop – Espen Reinertsen (VINYL)
SusannaSonata SONATALP022
News as of January 2017: the vinyl edition of this album is finally here, awesome sounding 180 gram  black vinyl + MP3 download code with a gorgeous sleeve designed by Rutger Zuydervelt. We are very proud of this release!
If you don't use PayPal you can contact us on: [email protected] and we can send you an invoice.
For customers in Oslo you can choose pick up at location to save shipping costs.
---
Espen Reinertsen has with the album 'Forgaflingspop' created a truly unique universe – he's playing woodwind, programming and singing his own songs, in Norwegian. Reinertsen plays in a wide spectre of improvising constellations and groups, and has for many years already explored various technics for saxophone playing. He is definitively a part of the generation Norwegian musicians and composers who uses their education and experience creating new ways of expressions, bridges between genres and eventually new genres of music. 'Forgaflingspop' is a kind of redefinition, and playing with, genres like pop, singer/songwriter, electronica and jazz. Very much possible to both sing along and dance along to this album, even though the soundscape is probably different from most things you have heard, a true hybrid of acoustic played and programmed music. Most important, this is music that makes you feel, wonder, hum, smile, swing your hips and possibly tear up a bit. Reinertsen's lyrics is poetic and takes you to the core of a pondering existence.
The release naturally belongs together with the label SusannaSonata's eclectic and exploring profile, together with 2014s acclaimed electronic avant garde album 'Cloud To Ground' from Minibus Pimps (Helge Sten & John Paul Jones) and GIRL 'Sea and Dirt', and Susanna's own collaborations with Ensemble neoN and Jenny Hval, the albums 'The Forester' and 'Meshes of Voice' both won the Norwegian Grammy in Open Category i 2013 and 2014.
Espen Reinertsen was composer and main artist with Trondheim Jazzorkester during Moldejazz 2015 in July, where the compositions from 'Forgaflingspop' was the foundation for the concert.
Espen Reinertsen (born 1979) based in Oslo, is educated at NTNU's Jazzconservatory in Trondhem and Norwegian Music Academy in Oslo. He plays with trumpetplayer Eivind Lønning in the duo Streifenjunko, and is also currently a member of Christian Wallumrød Ensemble, and Koboku Senju together with Eivind Lønning and tubaist Martin Taxt, with the japanese improvisers Tetuzi Akiyama and Toshimaru Nakamura. Reinertsen has at several occasions collaborated with musicians as Sidsel Endresen, Michel Doneda, Keith Rowe and videoartist Kjell Bjørgengen.