releases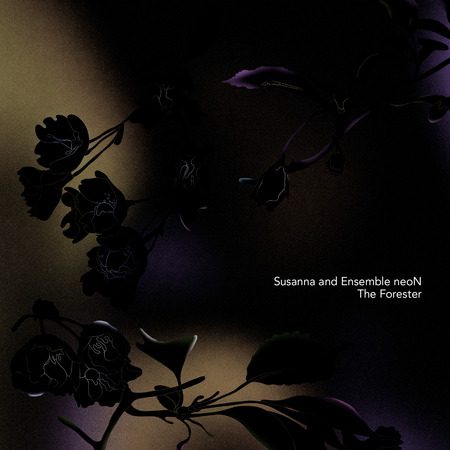 Track list
01 The Forester I, II & III (Susanna)
02 Hangout (Susanna)
03 Oh, I Am Stuck (Susanna)
04 Intruder (Susanna)
05 Lonely Heart (Susanna)
Arrangements of The Forester I & II and Intruder made by Julian Skar
Hangout, Oh, I Am Stuck, The Forester III and Lonely Heart made by Jan Martin Smørdal
The Forester – Susanna and Ensemble neoN (VINYL / CD)
SusannaSonata SONATACD008/LP008 2013
Norwegian Grammy (Spellemannprisen) winning album in Open Category. Vinyl edition is limited to 500, and is SOLD OUT per November 2016. The CD is still for sale.
Barely one year after the Rune Grammofon-release of critically acclaimed "Wild Dog", Susanna returns with a new album. Released on her own label SusannaSonata on CD, vinyl and download in September 2013.
Susanna is known for both her own songwriting, with songs such as 'Believer' and her huge range of highly personal interpretations of other people's songs. She is an intensely arresting performer; holding audiences captive with her hypnotizing vocal timbre and the powerful, all consuming sound of her band, her concerts are truly magical.
Active for more than a decade, through eight albums so far as Susanna and the Magical Orchestra/Susanna/Susanna Wallumrød, the Oslo based artist has recently been taking great steps towards greater independence and autonomy, while increasing the range of her considerable talents as a songwriter, vocal interpreter and producer.
Combining the antique notes of the Baroque theorbo, woodwinds and strings, and Susanna's sparse piano, 'The Forester' – a co-production with the Norwegian Ensemble neoN – features Susanna's strongest songwriting to date.
'The Forester' began to take shape when composers Julian Skar and Jan Martin Smørdal requested some material from her to arrange for the Norwegian contemporary music group Ensemble neoN. Picking from new tracks and several already released songs, the composers made new arrangements suited to the eight-piece group, and extended the title track into a fifteen-minute, three-part suite in which dark woods shroud a wanderer in a symbolic landscape of searching and loss. Being lost, or deliberately straying from the chosen path, are recurring themes on 'The Forester', whose subject matter ranges from disturbing natural environments to alien visitors, painted on an eerily exquisite canvas that recalls Mark Hollis, Tim Buckley, Kate Bush and Claude Debussy while remaining uniquely Susanna's soundworld.
Recorded entirely live in one single, emotionally intense day at Oslo's legendary Rainbow Studio, produced by Deathprod and Susanna and engineered by Jan Erik Kongshaug.
The CD comes with a 8 pages booklet, and the LP is cut from the original 24/96 masters on 180 gr vinyl.
Ensemble neoN
Solmund Nystabakk: theorbo
Inga Byrkjeland: cello
Karin Hellqvist: violin
Ida Kristine Zimmermann Olsen: alto saxophone
Kristine Tjøgersen: clarinet, bass-clarinet
Yumi Murakami: flute, alto flute
Ane Marthe Sørlien Holen: percussion
Magnus Loddgard: conductor